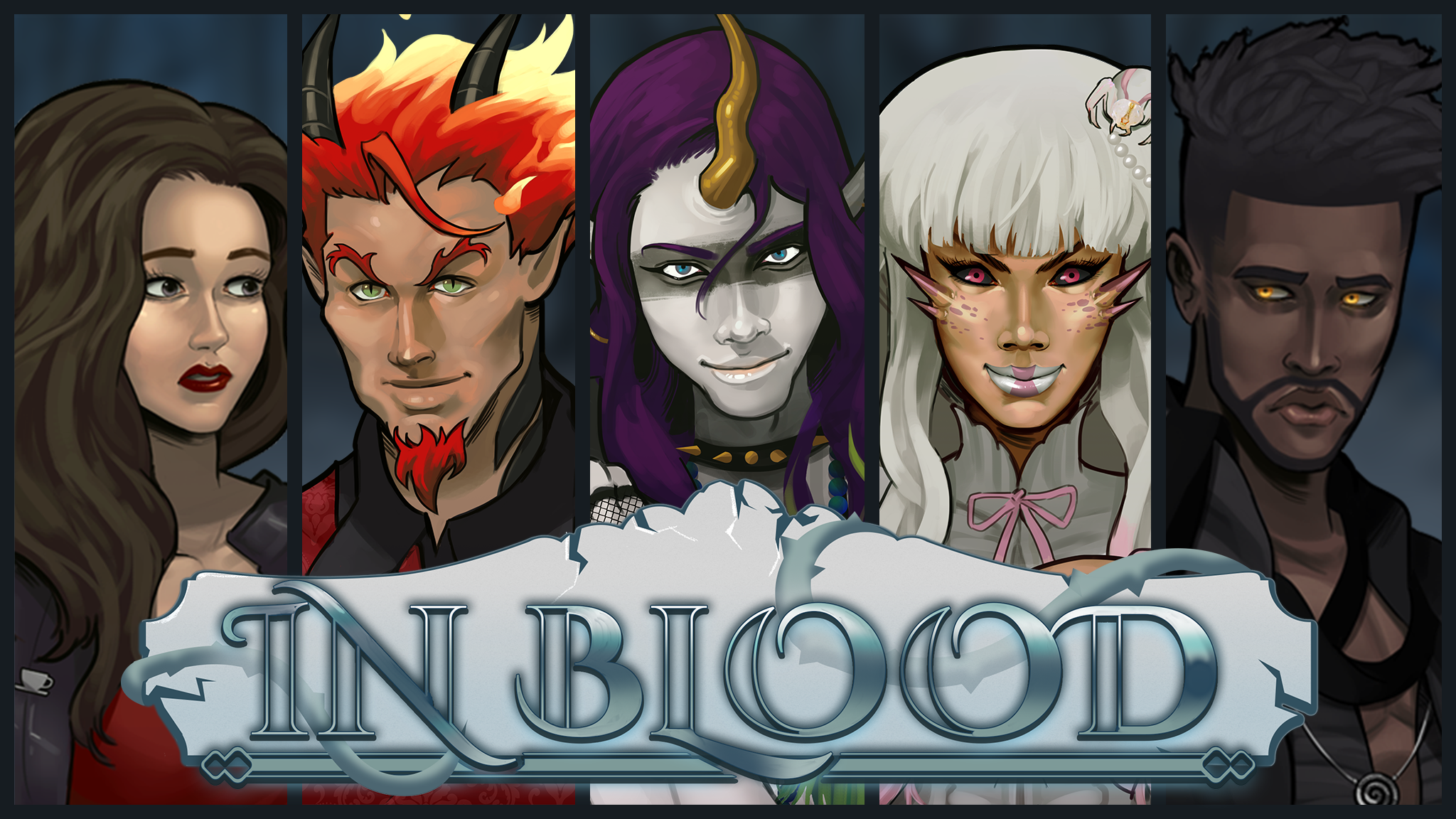 In Blood
It's been a long time since my last Itchio update, but rest assured that the game is still in active development and we're currently shooting for a December 2021 release! Most of the progress updates have been released on Kickstarter or Twitter.
General progress announcements:
The draft is done!
Revisions have begun!
We've commissioned a few of the artworks we'll need and are preparing to finalize CGs
Audio talks are scheduled!
Of course the December release date will only occur if absolutely nothing goes wrong, but if we plan to delay it we will keep everyone up to speed! We're working very hard on the game and so far progress has been good :D
Thank you all for following along <3