In Blood
Development has started!

In Blood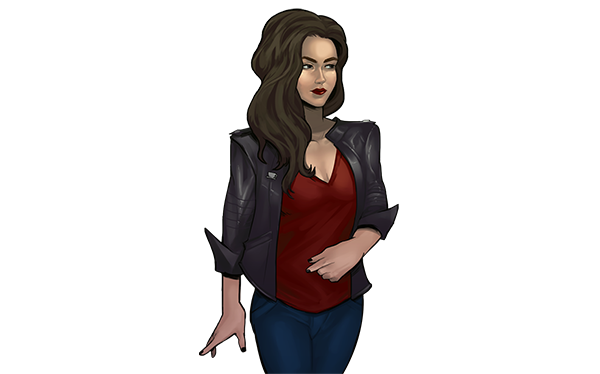 After a night of drinking Eleadora takes a shortcut home through the woods. She's angry, frustrated, and sad. At the crossroads she trips and cuts her hand on some broken glass. While looking over her wounds she mutters a wish out loud that calls upon an ancient and forgotten force that changes her life forever.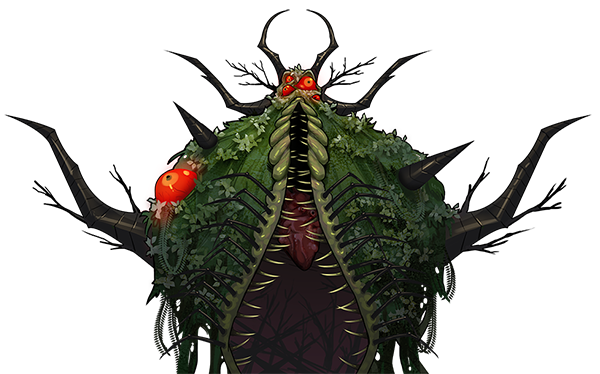 She wakes up in an unknown room, in an unknown house, on an unknown plane of existence. Surrounded by horrors and death she must attempt to find an ally among the other occupants of the house. It's clear they don't have her best interests in mind, and trusting them could be deadly.
Survive and try to maintain your humanity.
Escape, if you still want to.
Escape, if they'll let you.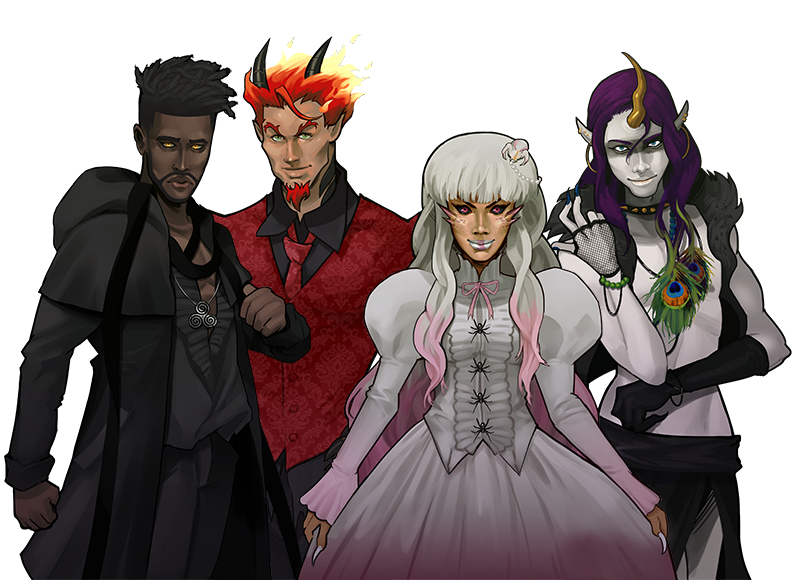 Features
3 male and 1 female romance options
Several endings
Original illustrations planned
English Voice Acting planned
Original music and sound design planned
Characters: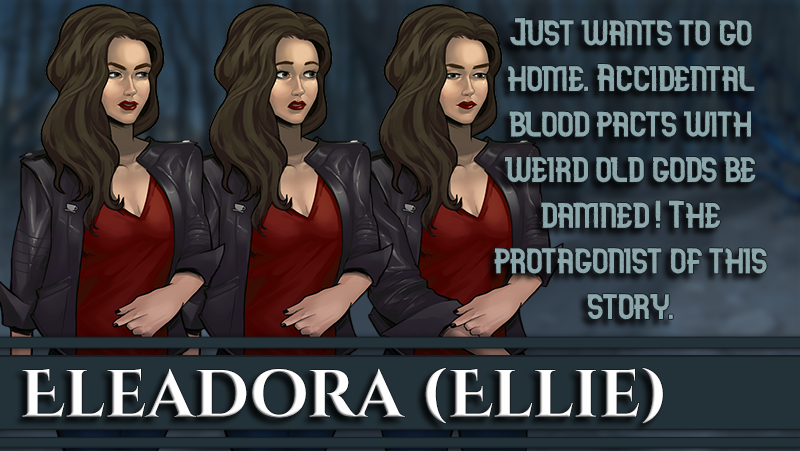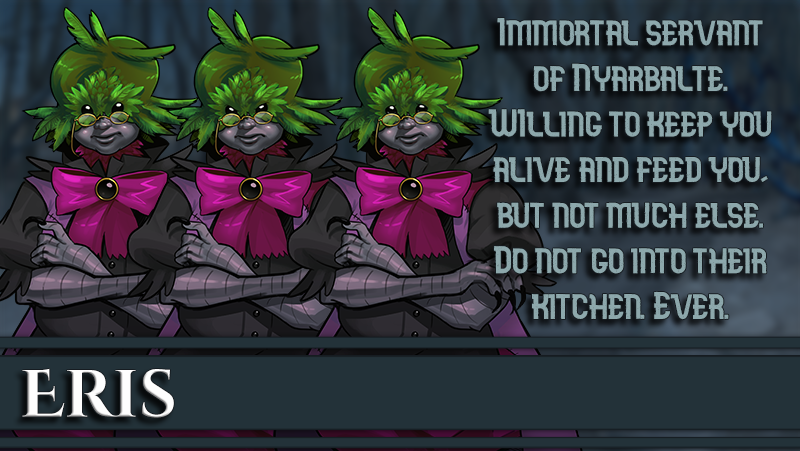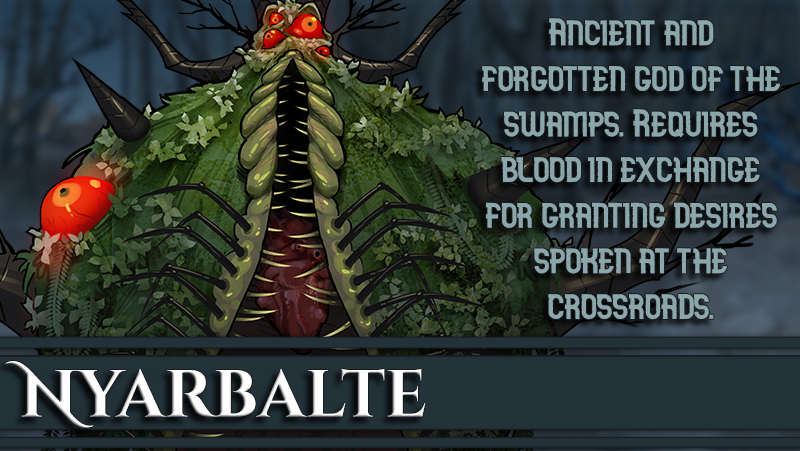 Romance Options: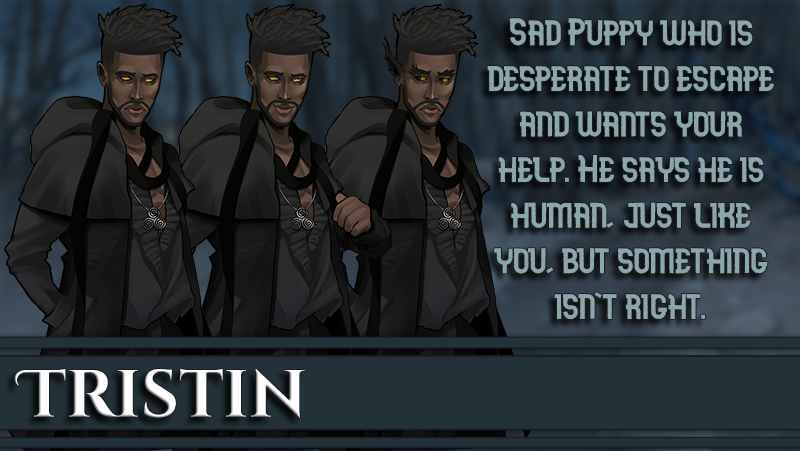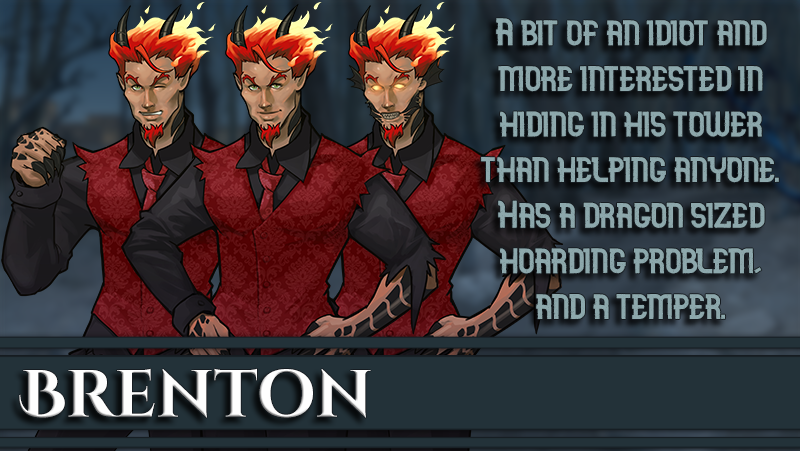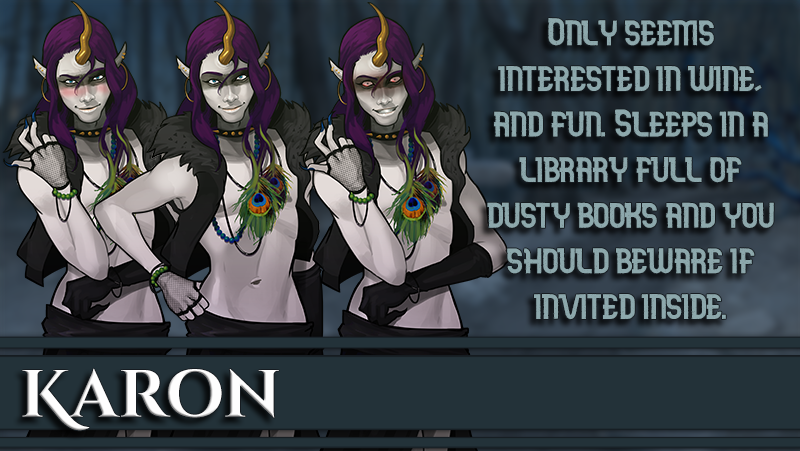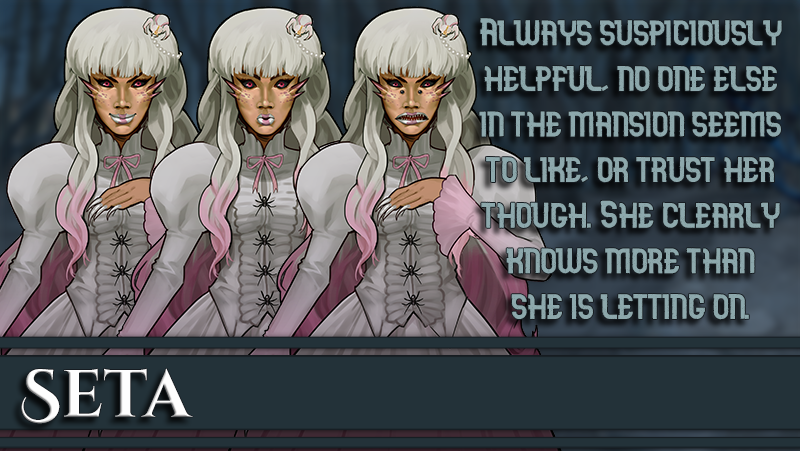 Content Warning
This game is intended for an adult audience and contains the following:
Violence
Mild sexual content
Upsetting situations and content
Death
Credits
Writer, Developer, Programmer: Jaime Scribbles
Collaborator, Editor, Voice Director: PMscenarios
Character Artist: Illuminate001
GUI Artist: Sitraxis
BG Artist: Saleha Chowdhury
Illustrator: Meagan Trott
Audio Director: Tim Reichert
Music: Antriksh Bali and TBA
Voice Actors
Links
Comments
Log in with itch.io to leave a comment.
It is currently in development and there is nothing to download yet, I'm hoping to have a playable demo in a few months!
This looks really good; can't wait to play it!!