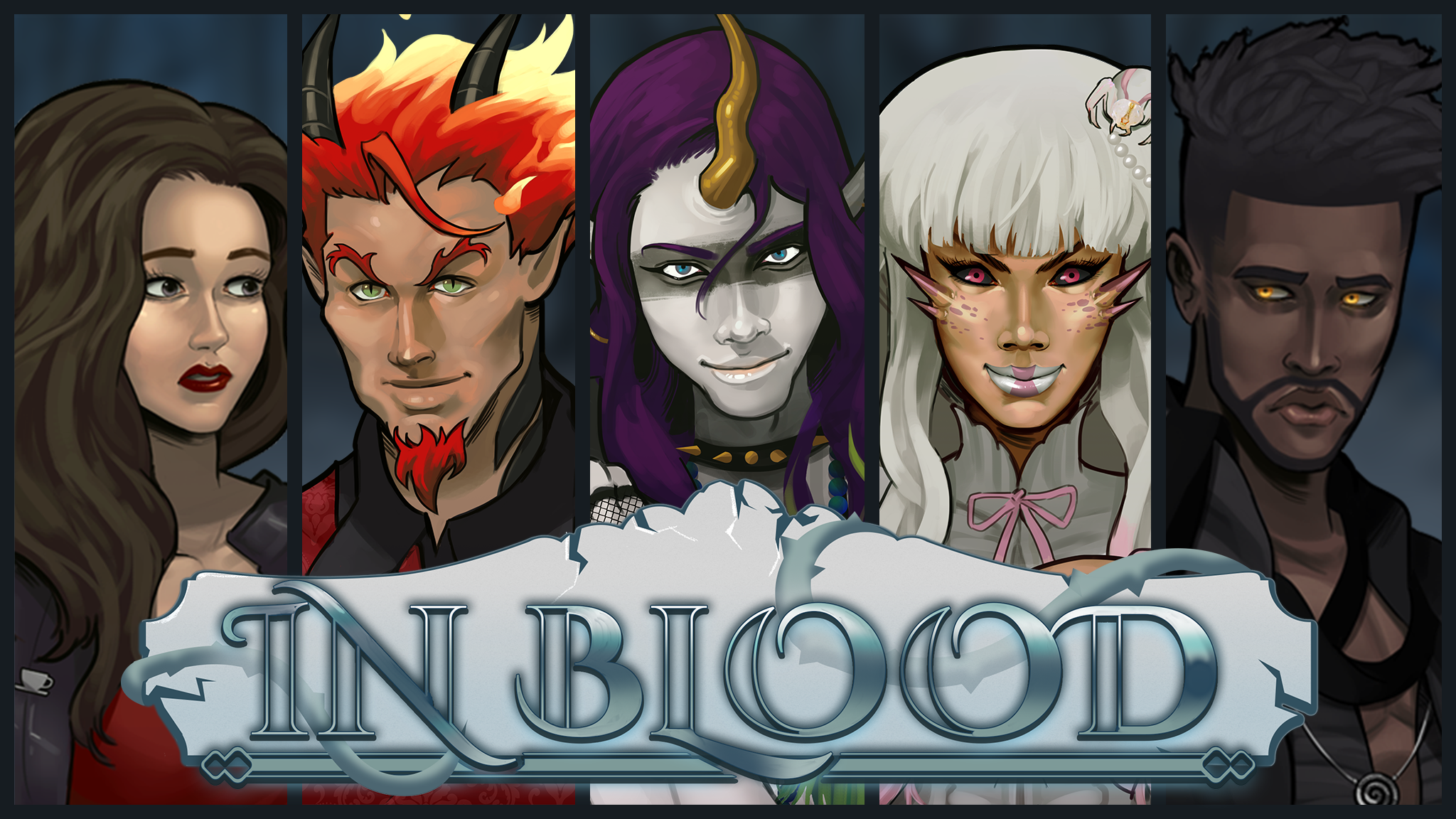 In Blood
111% funded on Kickstarter!
---
We were funded!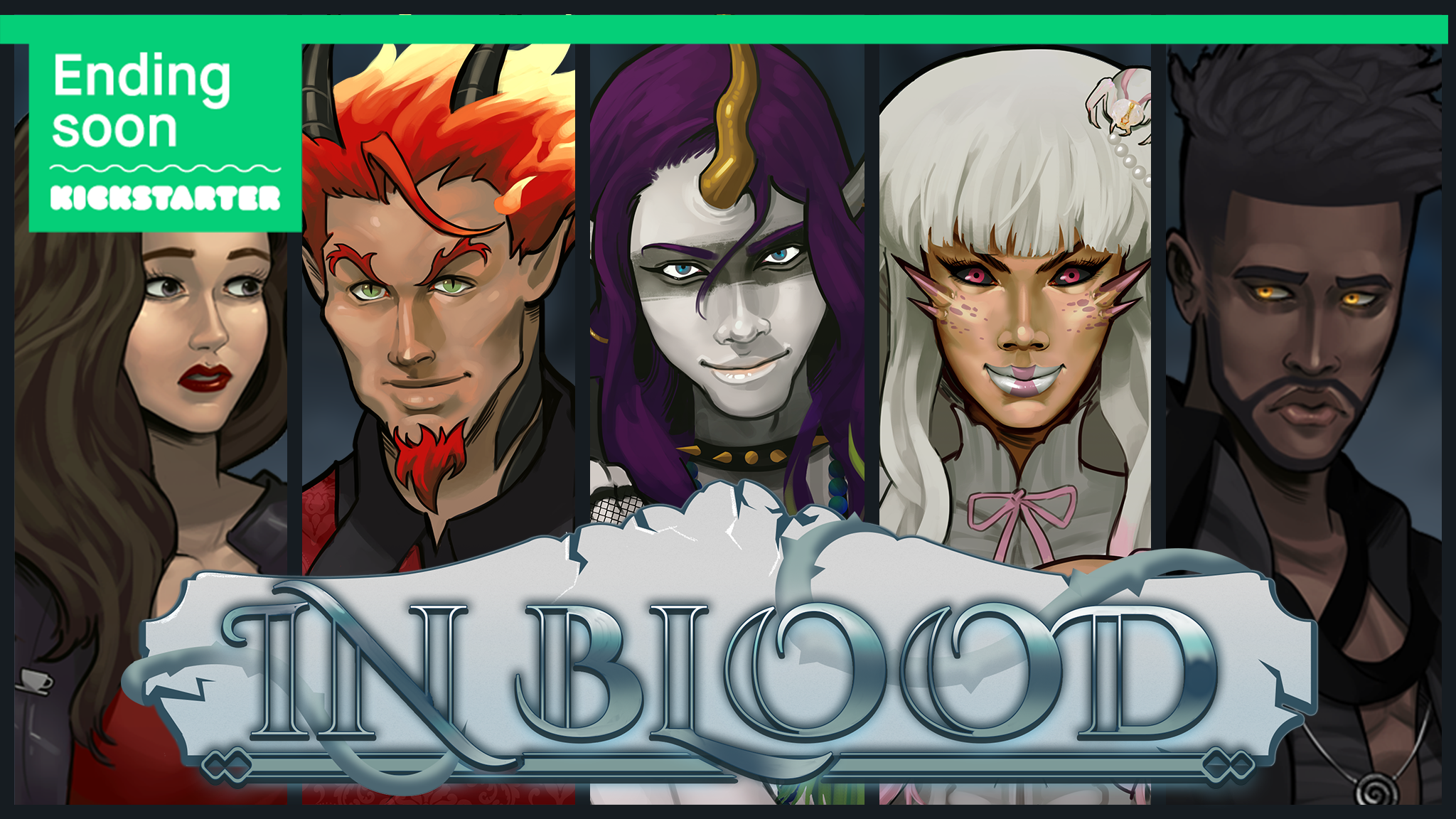 We are in the last 48 hours of the Kickstarter and I'm so happy to let everyone know that it's been fully funded!! XD
We're really close to our first stretch goal for enhanced audio, so hopefully we can close that gap. It would mean a better budget for music and sfx as well as full voice acting (except for Ellie). It's been such a journey so far and it's almost over, there is still time to back for some great rewards! Check it out if you haven't already and help us spread the word.
Thank you all so much for all of the support so far <3
In game development news I'm happy to report that the drafts for Karon and Tristin's route are complete. We're working on Brenton's route currently and more common routes for after the demo to help explore Myyr and it's inhabitants. Very exciting stuff is coming and we can't wait to show it!